Most couples underestimate the importance of choosing the right entertainment for the wedding. Your guests may not remember the floral arrangements or how the cake tasted but you can be certain they will remember having fun dancing the night away.  Music can change a ceremony, set the mood, evoke feelings, and get people dancing.  The entertainment you choose for your wedding can also set the flow of the entire event and create an unforgettable experience for everyone.
When it comes to the entertainment you choose for your wedding, the music is EVERYTHING! Your DJ will create the soundtrack to the most special day of your life, the sound that will accompany the greatest memories made with your people. The music is what your friends and family will remember, so don't trust it to just anyone; hire a top Charlotte DJ.
Inspired by Design has personally had the pleasure of working on projects with these professionals. They are excellent Charlotte DJs and we highly recommend them.
Here's our pick of the Top 2: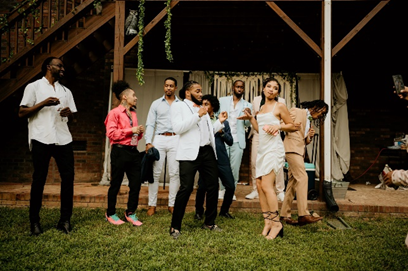 On Track DJ services specialize in making your event as special as you envision it will be. They take the time to create a dialogue about your vision for the event. Terrence and his team have years of experience and they work to partner with your wedding planner and other vendors to identify things that can assist you with executing your vision.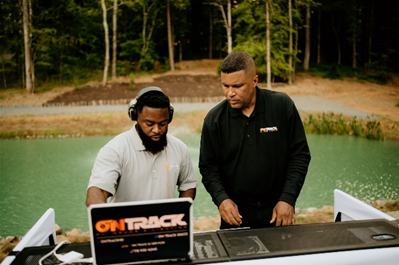 Most importantly, they bring the party! The music is superb and they know how to keep your guests dancing. With On Track DJ Sound & Light, there won't be a dull moment.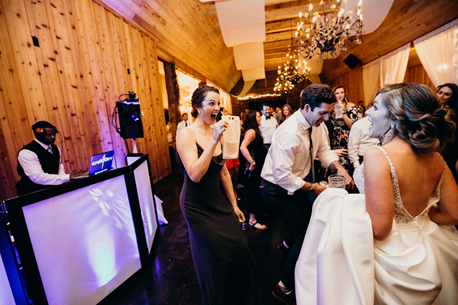 DJ Creativity of Boss Playa Productions will not disappoint! If you are looking for a top DJ in Charlotte, want to make sure your wedding reception is a hit and an unforgettable party; Boss Playa Production DJ services is for you.
Boss Playa Productions, is a professional party DJ that really knows how to set just the right mood and flow for your wedding. His curated playlist of songs and flawless transitions will take you and your guests on a musical journey. With this DJ, you will not only get amazing music that will have your guests dancing the night away, but will also get an experienced MC who not only understands the importance of timing and knows how to read the crowd but also a professional that truly goes above and beyond to provide you with a memorable customer experience.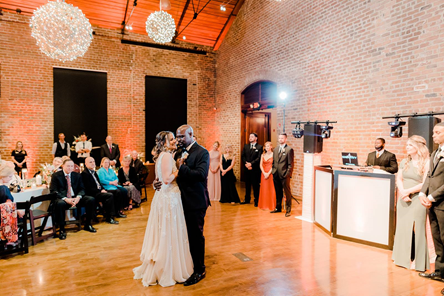 If you want to have FUN at your wedding and give your guests an unforgettable night that they will not want to end, you won't find a DJ better than Boss Playa Productions.
Everyone knows that the music and entertainment can make or break your once-in-a-lifetime special day, and if phenomenal wedding music is a non-negotiable item for you, check out these two professionals to complete the plans for the celebration you've been dreaming of!
Get a FREE Ultimate Planning Guide